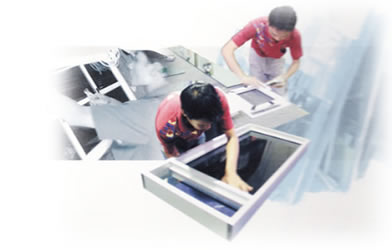 Lim Glass Sdn Bhd

has been established for 15 years in Malaysia. Our management and employees have had many years experience in aluminium manufacturing and glazing.

Over 500 installation projects that have been completed with various major contractors and projects management teams.

Our main line of business is manufacturing of

aluminium products including shopfronts, doors, windows

, etc.

In addition to manufacturing we also do maintenance to existing aluminium installations, glazing and cleaning of aluminium fasades.